If you are planning on buying a new car, you will obviously have to start the journey early enough. Get the facts clear, and know what you are getting into, this will give you a cutting edge when it comes to negotiating for the price. Negotiating effectively is important for getting the best deal. Start by knowing the car's list price, and any other dealers around, which can give you a better bargaining idea.
Make sure you know the car's list price. Look at the manufacturer's website, or car websites. Know the critical features that suit your needs. Don't get talked into a lower specification because it is cheaper – instead, aim to get the model you really want at a discount. Check online for rival dealers in your area to see if any of them are offering deals on the same car. This can be a good bargaining tool.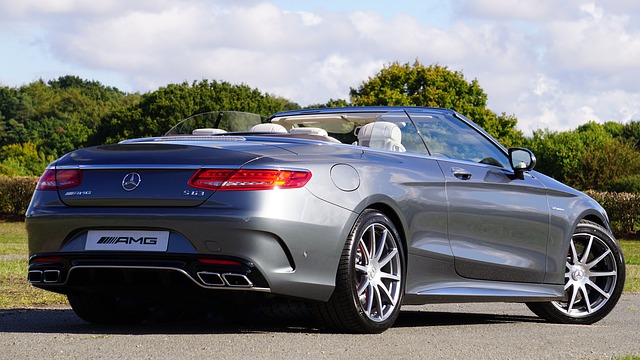 Be friendly and polite, but never let the salesperson know your top limit.
If you're a cash buyer, don't tell the salesperson this straight away. Dealers make bigger profits on finance deals, so let them bargain the car's price on that basis. You can then decline the finance deal later in the process.
Start off by stating an amount lower than what you're actually prepared to pay – you can then gradually increase it if necessary.
When you make an offer, don't speak again until the salesperson replies.
Some negotiators start by saying they're not prepared to pay the price advertised, but remember they ARE there to do a deal!
If you're struggling to get a discount but you want the car, offer to close the deal there and then if you can both agree a price.
Don't be afraid to walk out if the dealer isn't prepared to negotiate or move much on the price.
Sourced From: https://www.moneyadviceservice.org.uk/en/articles/how-to-negotiate-when-buying-a-car
Among the most important things to watch out for in car dealership is the advertising tone they use to bring you closer to their side. You have to be very careful not to believe everything a car dealer will tell you. They will always lure you with promises you heaven, only to disguise the facts that you need to know.
Pay very careful attention to the fine print when it comes to advertising. When you see a TV commercial it is impossible to read it unless you are watching on a DVR and you can pause it. I don't know why it is legal for them to put these legal statements in such a small font and displayed for such a short time that no human can possibly read it.
When an ad says 1.9% APR, look for the "*". The fine print will say "with approved credit only" or "qualified buyers only." The 1.9% reels you in. You must have perfect credit to get the 1.9% rate. Most people will not qualify. Other scams you may hear:
"We'll Get You Out Of Your Current Lease No Matter How Much You Owe!"
"We'll Pay Off Your Loan No Matter How Much You Owe!"
"We'll Give You $4,000 For Any Trade-In!"
"Don't Make A $5,000 Mistake!"
"No Reasonable Offer Will Be Refused!" (Except yours, because it's unreasonable)
Sourced From: https://www.carbuyingtips.com/carintro.html
When stepping into a car dealership, you have to be very careful not to jump into action to bid the offer. There are some grave mistakes people make in buying cars, such as failure to evaluate your budget, lack of proper research or impulse buying among other ignorant mistakes which really cost them eventually.
Failing to evaluate your personal budget and finances
Before you even walk into the dealership, you should examine your budget with a fine-toothed comb. Find out exactly how much you can afford to spend on a vehicle payment, warranties and extras, insurance (including gap insurance), and your max budget for the total price of the vehicle. The worst thing you can do is base your vehicle's price and payment amount on the advice of the dealership, and what they will approve you for.
Inadequate research
Data published by Dealer Refresh indicate that 83% of people conduct online research prior to buying a car. Sites like KBB.com, Truecar.com, and CarFax.com provide essential information you need to know about a vehicle before you buy, like its blue book value, its history, and reviews from other consumers.
Being overeager — impulse buying
When you see that beautiful SUV, with the back-up camera, upgraded sound system, and leather interior, it's really hard not to fall in love. But, it's better to take your time to find the right car than rush into an impulse buy. A car is a serious purchase, and second to a home, it's often the largest purchase people make.
Sourced From: http://www.cheatsheet.com/money-career/foolish-mistakes-people-make-buying-car.html/?a=viewall